Waiver Information
Review waiver info here. All online waivers are digital for 2023. Click link below to download and sign for on-site purchase.
A link is provided upon purchasing tickets to complete waiver prior to receiving QR code ticket.
Purchasing tickets for others? You can share the link via text / email for others to complete.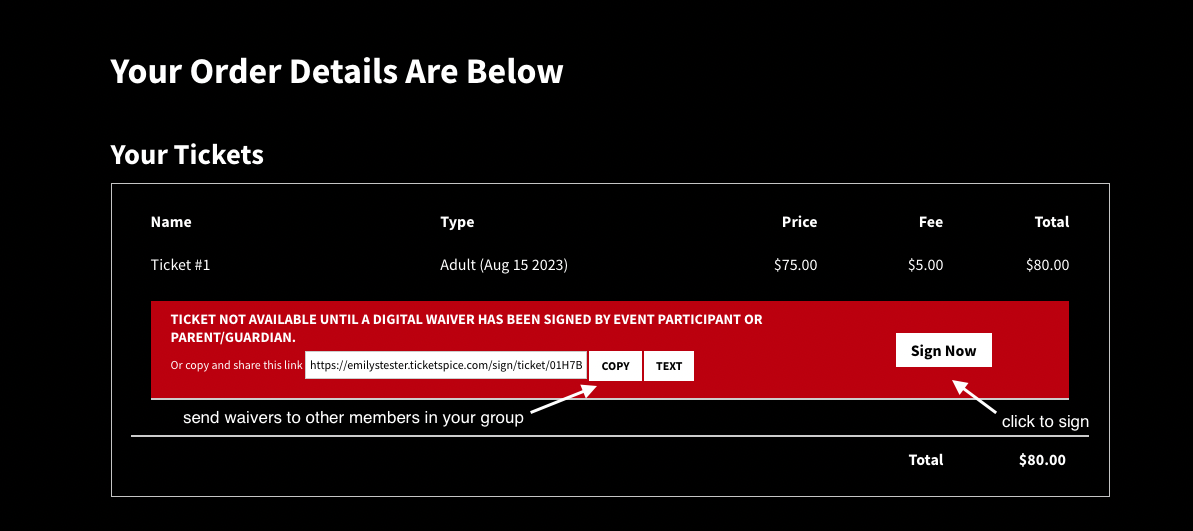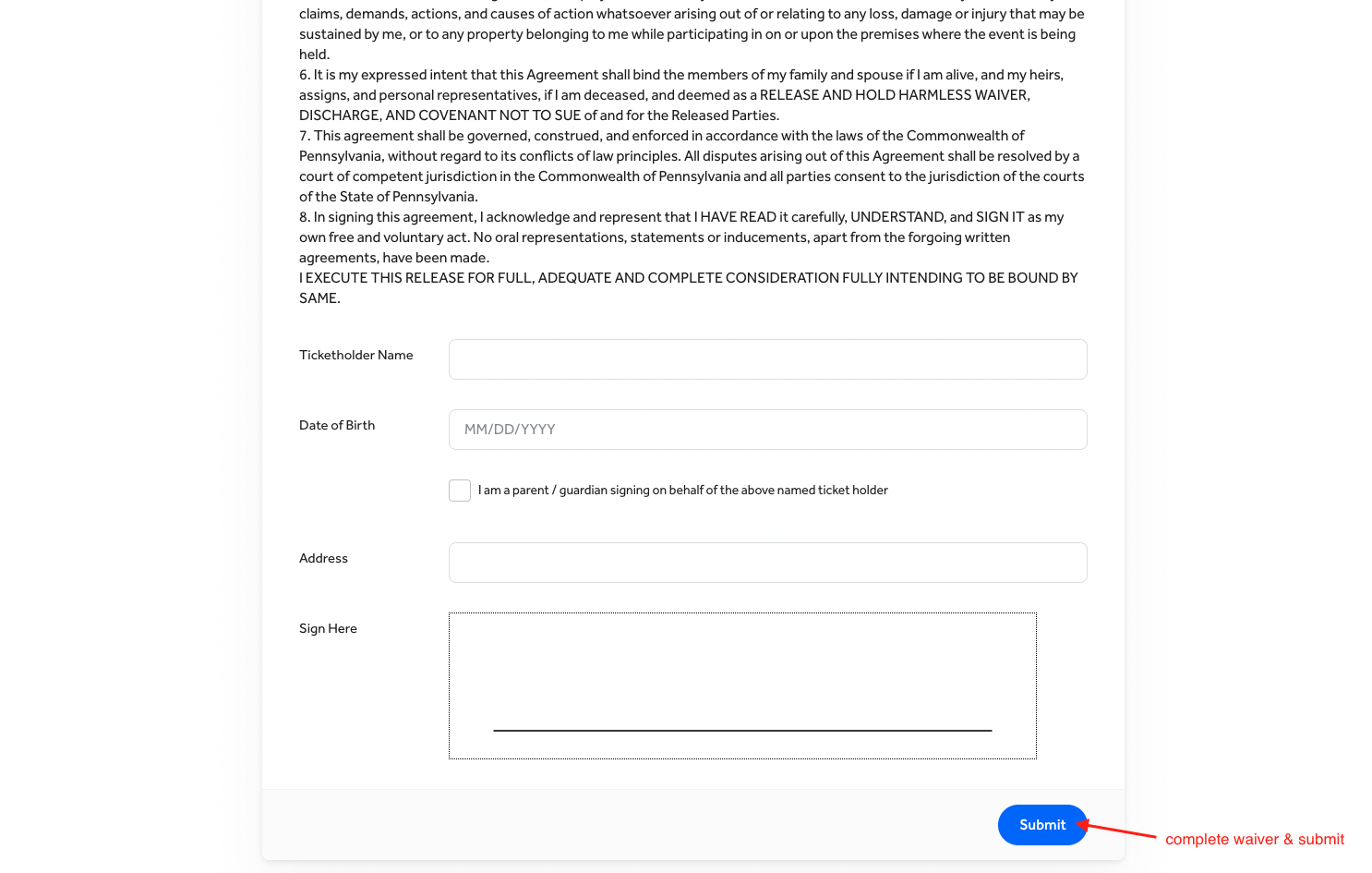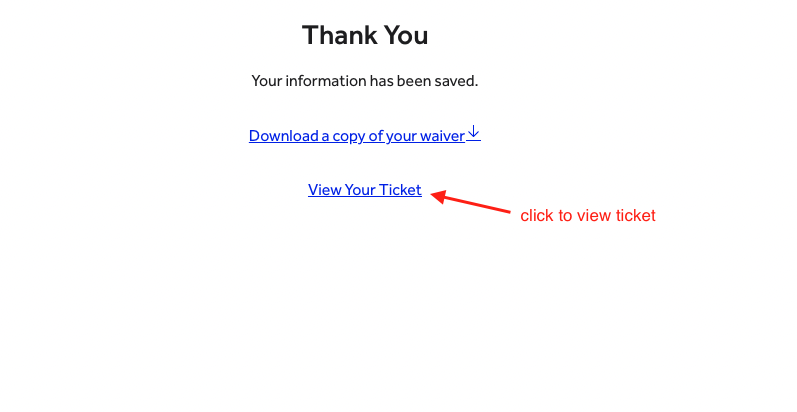 REAPER'S REVENGE, INC
RELEASE, LIABILITY WAIVER and HOLD HARMLESS AGREEMENT
Reaper's Revenge Inc. (Property) presents an extensive theatrical experience which contains graphic scenes of simulated extreme horror, tight spaces, exposure to darkness, fog, strobe light effects, water, physical contact, and forced separation from my path or party at various times; intended for recreational purposes only and my participation is purely voluntary. I acknowledge and understand that my participation and use of the premises contain inherent risks and hazards, including but not limited to physical contact by actors and props, property damage, personal injury or any illness / death as a result of the COVID-19 pandemic. I understand that if I do not want to take risks or cannot afford to risk any injury, then I should NOT sign this document or participate in any activities or use of the premises. By signing this release, liability waiver, and hold harmless agreement, I certify that:
1. I am at least 18 years of age and/or the parent/legal guardian of a minor. No minor will be admitted without the written consent of a parent/legal guardian. I am fully aware of all risks and hazards connected with this event and voluntarily and willingly choose to enter Reaper's Revenge and to participate in all related activities. I VOLUNTARILY ASSUME AND ACCEPT ALL RESPONSIBILITY FOR ANY RISK OR LOSS, PROPERTY DAMAGE, OR PERSONAL INJURY that may be sustained by me or said minor child as a result of participating in these events.
2. I am in good physical shape and I can participate in Reaper's Revenge without any limitations. By this, I mean I have no physical or emotional condition or impairment that would be impacted by participation and I consent to all acts to which I may be subject as part of my participation.
3. I will follow all instructions, rules and laws as I take part in Reaper's Revenge, including, without limitation, the COVID-19 policy. I will refrain from aggressive or disorderly conduct toward any employees or other patrons. I understand that my failure to do so will result in my immediate removal from the premises with no refund.
4. I am not under the influence of or otherwise impaired by drugs or alcohol. I have been advised that I cannot and will not be admitted to enter or participate in Reaper's Revenge if I am impaired by drugs or alcohol.
5. I RELEASE AND HOLD HARMLESS, WAIVE, DISCHARGE AND COVENANT NOT TO SUE Reaper's Revenge Inc, its owners, directors, members, officers, agents, and employees (collectively, The "Released Parties") from and for any and all liability, claims, demands, actions, and causes of action whatsoever arising out of or relating to any loss, damage or injury that may be sustained by me, or to any property belonging to me while participating in on or upon the premises where the event is being held.
6. It is my expressed intent that this Agreement shall bind the members of my family and spouse if I am alive, and my heirs, assigns, and personal representatives, if I am deceased, and deemed as a RELEASE AND HOLD HARMLESS WAIVER, DISCHARGE, AND COVENANT NOT TO SUE of and for the Released Parties.
7. This agreement shall be governed, construed, and enforced in accordance with the laws of the Commonwealth of Pennsylvania, without regard to its conflicts of law principles. All disputes arising out of this Agreement shall be resolved by a court of competent jurisdiction in the Commonwealth of Pennsylvania and all parties consent to the jurisdiction of the courts of the State of Pennsylvania.
8. In signing this agreement, I acknowledge and represent that I HAVE READ it carefully, UNDERSTAND, and SIGN IT as my own free and voluntary act. No oral representations, statements or inducements, apart from the forgoing written agreements, have been made.
I EXECUTE THIS RELEASE FOR FULL, ADEQUATE AND COMPLETE CONSIDERATION FULLY INTENDING TO BE BOUND BY SAME.
BY REDEEMING A TICKET / ATTENDING REAPER'S REVENGE, YOU AGREE TO THE TERM AND CONDITIONS OF THIS WAIVER.